With its lush rainforests, breathtaking beaches and tranquil vibe, Costa Rica has become a top destination for rejuvenating yoga retreats. Numerous wellness centers allow visitors to immerse in nature, engage in spiritual practices, and renew their vitality. Blending outdoor adventure with health-focused amenities, Costa Rica yoga retreats appeal to diverse travelers seeking transformation.
Nestled between the Pacific Ocean and a biodiverse jungle, Blue Osa Yoga Retreat and Spa enables visitors to commune with nature through unique offerings. You can practice yoga atop a scenic mountain, receive a massage beside a waterfall, or go on a moonlit kayaking trip. Morning meditation, plant-based meals, and eco-friendly lodging maintain the serene ambiance. With this balance of activities, relaxation and nourishment, you emerge feeling spiritually uplifted.
Harmony Hotel in Nosara provides another holistic experience, with an emphasis on community. Group classes like AcroYoga build connections, while activities like eco-farm tours and cooking classes reveal the region's cultural riches. With two stacked yoga studios offering ocean views, Harmony makes each practice session rejuvenating. Social gatherings and dorm-style bunks enable solo travelers to forge new friendships.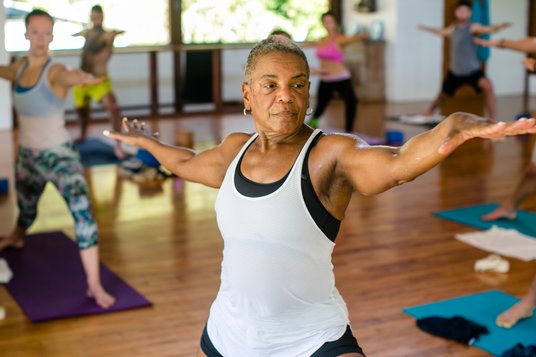 Sol Yoga Retreat in Puerto Viejo puts a contemporary twist on the typical yoga escape. You can unwind in modern geometrically-shaped bungalows between stand-up paddleboard yoga, jungle beach hikes and local excursions. Farm-to-table communal meals use fresh, organic ingredients. The cacao and manifesting ceremonies awaken your mystical side. Sol Yoga blends adventurousness with spiritual nourishment.
The Marianne Wells Yoga School often hosts retreats at the luxurious Pranamar Villas and Yoga Retreat, where rainforest and sea vistas set the tone for restoration. Students experience two daily classes focused on breath, meditation and personalized modifications. Art therapy, dance, discussions and local outings facilitate self-discovery in a supportive environment. Novices and lifelong yogis alike leave Pranamar with a boosted sense of wellbeing.
What truly sets Costa Rica yoga retreats apart is their celebration of nature's healing gifts. Waking up to birdsong and falling asleep to crashing waves is profoundly grounding. Practicing yoga surrounded by jungle reminds you to surrender and flow. Immersed in wilderness, worries dissolve as your senses come alive. Your soul begins to whisper again, guiding you inward. Costa Rica offers the ideal landscape to reconnect with your highest potential through yoga.